Real boxing training for everybody.
Book a FREE INTRO CLASS and discover why real boxing training is the best way to strengthen your body and challenge your mind.
**WARNING** You'll get hooked on boxing
The Home of Boxing in Caulfield South
WELCOME TO William Street Gym
William Street Gym is a Melbourne boxing gym with location in Caulfield South.
At William Street Gym (WSG) we give you more than just a workout. We've assembled a team of dedicated, passionate and highly experienced trainers who deliver more than just the fitness benefits of boxing – they teach you the real skills and tactics that make boxing such a powerful and practical sport.
The incredible fitness, weight loss and stress relief benefits of boxing are some of the main reasons people flock to the sport, but at WSG we recognise that everyone's journey is different. That's why we foster a community of friendly and dedicated members so you can stay committed and keep training.
Whether you're looking to learn a new sport, get into great shape or fulfill a dream of competing in amateur or professional boxing, visit us to meet our team and start your journey.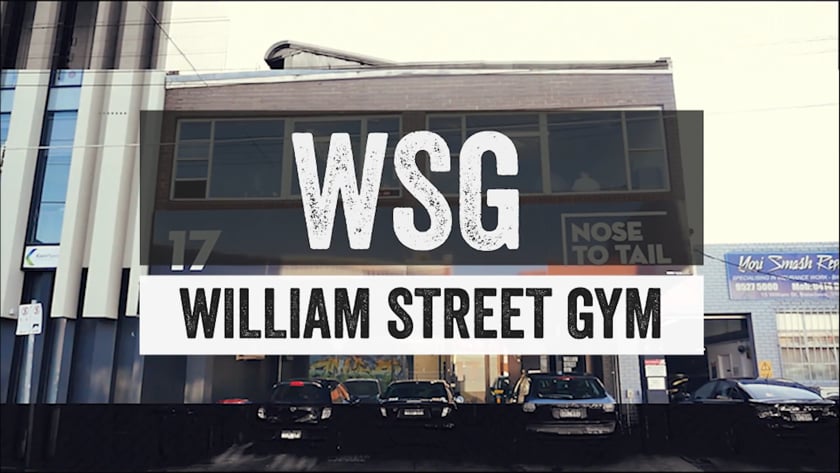 Getting Started At William Street Gym
PATHWAYS FOR ALL FITNESS AND
EXPERIENCE LEVELS
Free Intro Session
In this 60 minute session you'll meet our trainers, familiarise yourself with the facilities and experience a training session so you can experience what WSG is all about.
Beginner's Classes
Done with your trial and ready to get started? In our beginner's classes you'll learn the fundamentals of boxing to build the skills required for our general classes.
General Classes
Hungry for more? If you've completed the beginner's classes or if you're an experienced boxer then you're ready to join our regular general classes. Visit the pricing page for our membership options and find out how to join.
Get Started with a Free Trial Class
Bored with circuits and random workouts?
Book a FREE INTRO SESSION and start learning real boxing!

Boxing Can Change the Lives of Everyday People
SUCCESS STORIES FROM OUR MEMBERS
Working across the street from the gym, Marco had been thinking about trying some form of fitness training for a while and decided to finally give it a go. Eight months later and 27 kilograms lighter, Marco has become a regular face at WSG.
Living locally, Amanda finally decided to visit William Street Gym and check it out. A few months later Amanda started sparring and even entered an interclub challenge before becoming pregnant. Amanda kept training through her pregnancy and returned soon after delivering her gorgeous baby girl. Now that's dedication!
Zak's first experience at WSG was when he tagged along to a class in Balaclava with his friend, Nir. When the Ormond gym opened closer to his home, Zak decided to make boxing a regular part of his routine. Zak now trains three times a week with the morning crew at Ormond and his love for the sport grows every single day.